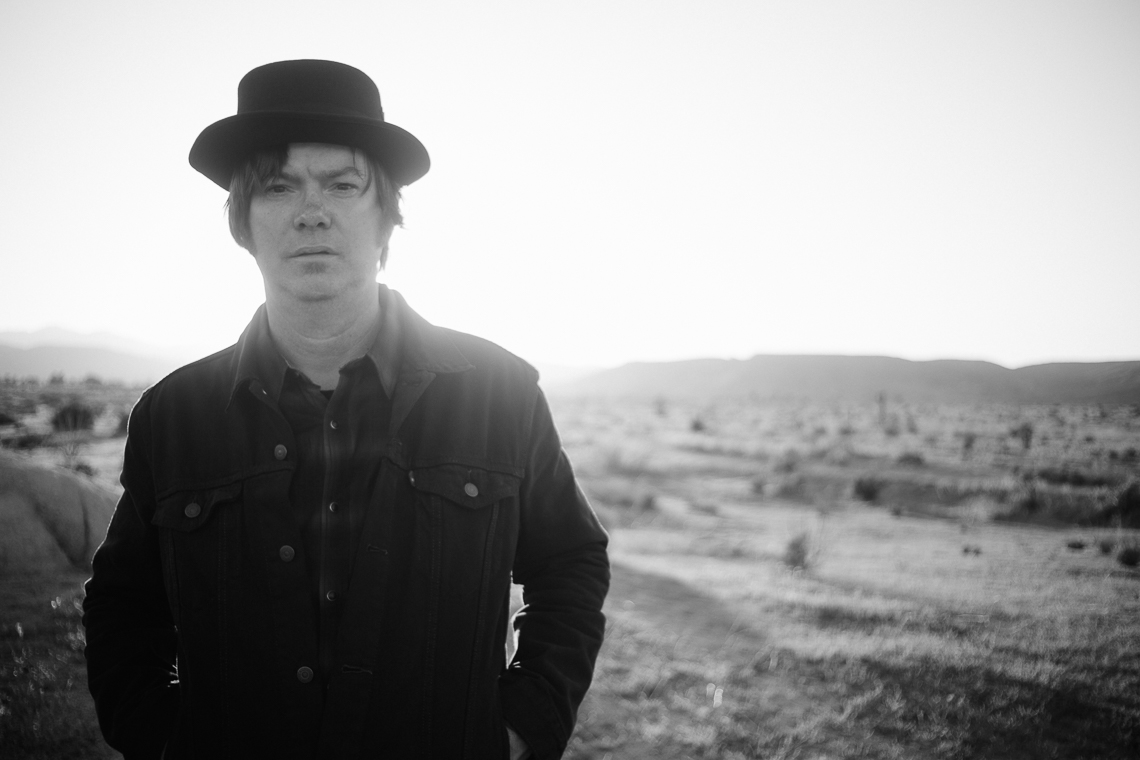 ---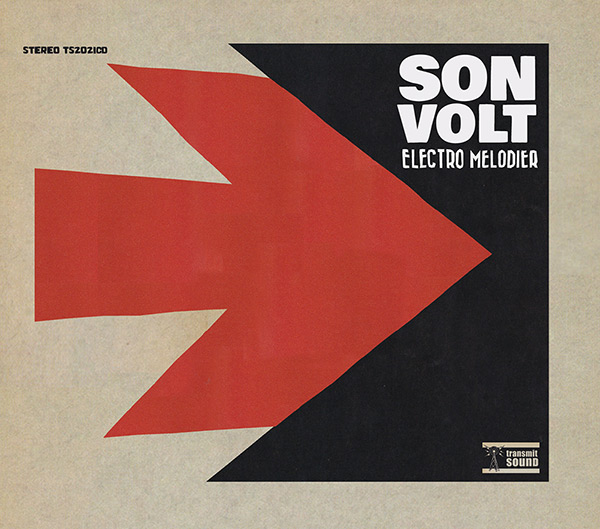 NEW ALBUM ELECTRO MELODIER OUT JULY 30
Son Volt's tenth album, Electro Melodier, will be available on July 30. The first single "Reverie" is available today. The title, taken from the names of two vintage amplifiers from the late '40s and early '50s, also describes the album's unique blend of folk, country, blues, soul and rock – an electric troubadour with melodies that hit and stick. Social protest songs like "Livin' in the U.S.A." and "The Globe," the former about the promises of this nation gone wrong, the latter referencing the street protests accompanying the Black Lives Matter movement, exist side by side with odes to long-term relationships (specifically his 25-year marriage) in "Diamonds and Cigarettes" and "Lucky Ones."

Once again accompanied by the current Son Volt line up – keyboardist/steel guitarist Mark Spencer, bassist Andrew Duplantis, guitarist Chris Frame and drummer Mark Patterson – Farrar takes a slight turn from 2019's politically pointed Union to a series of songs that asks questions rather than demanding answers – think of "Livin' in the U.S.A." as Farrar's version of Bruce Springsteen's "Born in the U.S.A.," Neil Young's "Rockin' in the Free World" or Patti Smith's "People Have the Power," an anthem to unite the populace.
---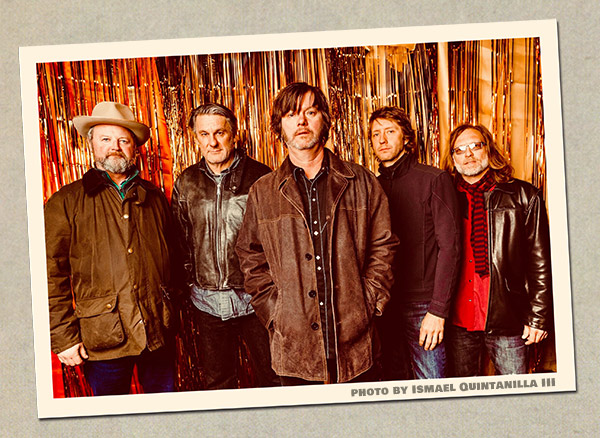 SON VOLT ON TOUR
The band will begin to start playing dates in August 2021. There will be some dates throughout the rest of 2021 and continue through 2022. Please check the tour page for more info.
---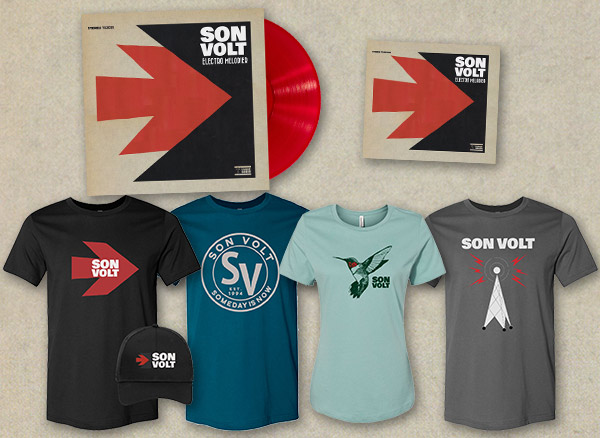 NEW MERCHANDISE IN THE SON VOLT STORE
You can pre-order Electro Melodier through the Son Volt store. We are also offering a version of the album on transparent red vinyl (only 800 pressed), as well as new t-shirts and a hat. More new merchandise to come!
---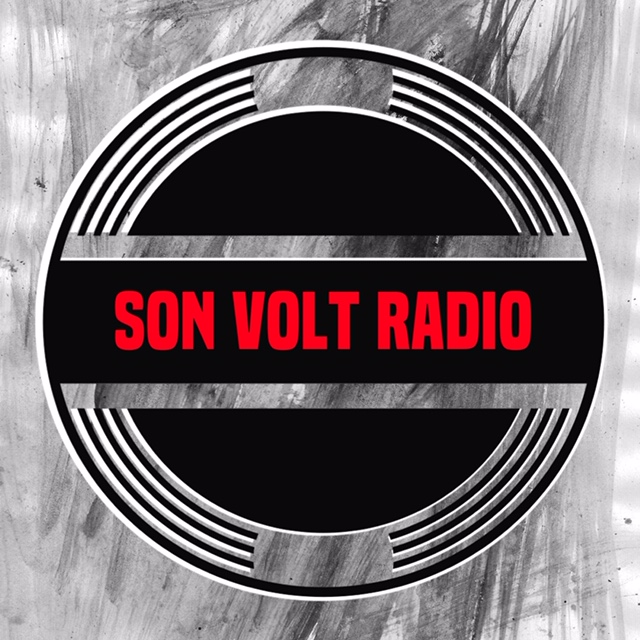 SON VOLT RADIO / LOST TRACKS AND FOUND SOUNDS w/ JAY FARRAR
Son Volt Radio s the official repository of live Son Volt music running 24/7!
In addition is the "Lost Tracks and Found Sounds" channel which plays live Son Volt, unreleased demos, plus unreleased live solo recordings along with selections from the entire studio catalog (Son Volt, Jay Farrar, Gob Iron, New Multitudes, etc).
Also available to stream on the "Lost Tracks and Found Sounds" channel is "On the Airwaves", a radio show curated and DJ'ed by Jay Farrar featuring influential tracks from the musicians who shaped sounds, bent notes, broke rules and made their mark and left audio treasures in their wake.
We have some shows ready for now through October. They will air at the following times each day through October 28th!
ON THE AIRWAVES w/ Jay Farrar (Schedule through October 28, 2021)
6am-7am CST: On the Airwaves
12pm-1pm CST: On the Airwaves
6pm-7pm CST: On the Airwaves
11pm-12am CST: On the Airwaves
(All other times - Lost Tracks and Found Sounds)
---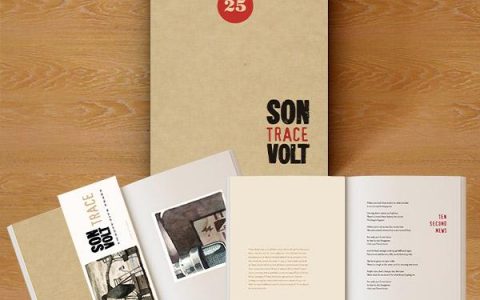 LIMITED EDITION 25TH ANNIVERSARY TRACE LYRIC BOOK
To celebrate the 25th anniversary of Son Volt's Trace, we are releasing a keepsake fine press book that includes lyrics and notes from Jay on the songs as well as a personal foreword by Jason Isbell and multiple original artworks by Phil Blank. Designed by Horse & Buggy Press (coincidentally moving into their 25th year anniversary as well), the 32-page 7×11 inch book is printed in full color on heavyweight, uncoated text paper. This limited edition of 1,500 copies features covers printed on a hand-fed, hand-cranked letterpress as well as a hand-sewn binding to create a rich, tactile artifact as intimate and imbued with emotion as the songs themselves. A printed bookmark completes the package. The books are available via the Son Volt store.
While we are trying our best to get these delivered by the holidays, please do not count on that. Books signed by Jay are $50. Unsigned books are $40. Specifications:
Lyrics and notes by Jay Farrar
Foreward by Jason Isbell
7 x 10 inches
Full color 32 pages on heavyweight uncoated paper
Limited to 1500 copies
Hand-cranked letterpress with hand-sown binding
Designed by Horse & Buggy Press
Trace bookmark included
Limited amount signed by Jay Farrar
---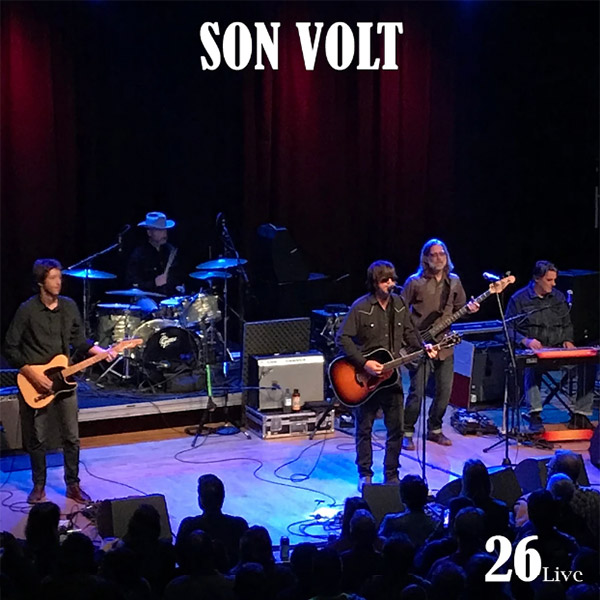 26Live
On Friday, July 31, 2020, Son Volt released 26Live via the Son Volt store. This release includes 26 live songs for download from the 2020 Union tour.
Also included in the album download will be a NEW SINGLE from Son Volt – "These Are The Times". The download will be available in several formats.
---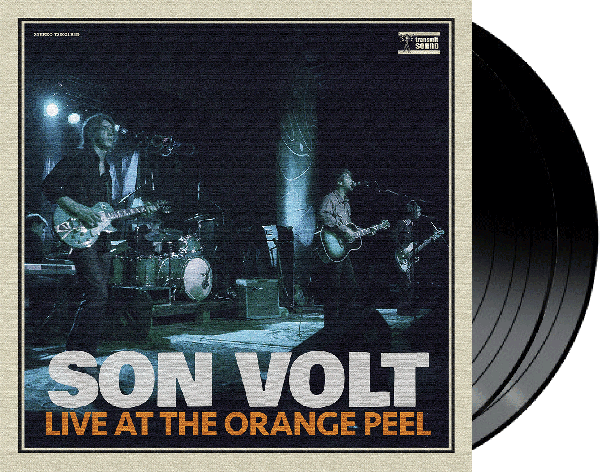 SON VOLT'S LIVE AT THE ORANGE PEEL VINYL
Son Volt's live album, Live at the Orange Peel, was originally pressed on transparent orange vinyl for Record Store day. We pressed an additional 500 copies on black vinyl for our store and tour. Recorded live at The Orange Peel in Asheville, NC on September 23, 2005, this double LP features 21 tracks, spanning Jay Farrar's career with Son Volt and as a solo artist. Songs featured represent Trace, Straightaways, Wide Swing Tremolo, Sebastopol, and Okemah and the Melody of Riot.
---
UPCOMING TOUR DATES
08/07/21
Open Highway Music Festival
St. Louis, MO
TICKETS
08/20/21
Fitzgerald's
Berwyn, IL
SOLD OUT
08/21/21
Metro Jam Fest
Manitowoc, WI
FREE SHOW!
09/09/21
George's Majestic
Fayetteville, AR
TICKETS
09/10/21
Diamond Stone Music Festival
Tahlequah, OK
TICKETS
09/11/21
Knuckleheads
Kansas City, MO
TICKETS
09/18/21
Ludlow Garage
Cincinnati, OH
TICKETS
09/19/21
Headliners
Louisville, KY
TICKETS
09/21/21
Bijou Theatre
Knoxville, TN
TICKETS
09/22/21
Orange Peel
Asheville, NC
TICKETS
09/23/21
Visulite
Charlotte, NC
TICKETS
09/24/21
Haw River Ballroom
Saxapahaw, NC
TICKETS
09/25/21
Blind Willie McTell Music Festival
Thomson, GA
TICKETS
09/26/21
Lafayette's
Memphis, TN
TICKETS